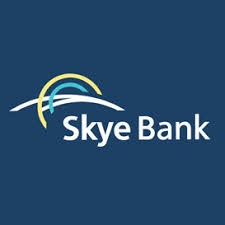 How Festus Fadeyi's N240bn debt ruined Skye Bank
19th June 2020
AN independent audit report into the defunct Skye Bank has revealed how Festus Fadeyi of Pan Ocean Group contributed in ruining the bank by securing one of the biggest loan portfolio which he has not been able to repay.
Realnews reports that of the total N500 billion owed Skye Bank by heavy debtors, Fadeyi's share is more than N240 billion. This heavy indebtedness to the bank led to the collapse of Skye Bank Plc and its eventual takeover by the Asset Management Corporation of Nigeria, AMCON, about two years ago.
Realnews recalls that the operating licence of Skye Bank was revoked by the Central Bank of Nigeria, CBN, on September 21, 2018, as the bank could no longer meet its obligation. According to the report by the independent auditors, which is yet to be made public, Fademi of the Pan Ocean Group's cumulatively secured a total of more than N240 billion, (almost half of the total debt of Skye Bank) thus making it the most heavily indebted company to the bank. The remaining huge debt is owed by nine other other customers of the bank.
Realnews also noted that these was a case of conflict of interest as this large debt was incurred in the bank when the Fadeyi was represented on the board by his son, Jason Fadeyi while Tunde Ayeni, was chairman of the bank…Read more