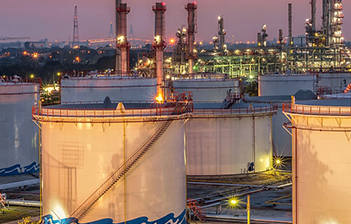 AMCON: COURT FREEZES IFEANYI UBAHS CAPITAL OIL & GAS BANK ACCOUNTS
21st March 2017
The Federal High Court Lagos Division on Wednesday April 13, 2016, granted interim injunction against Capital Oil and Gas Industries Limited and Mr. Patrick Ifeanyi Ubah on the application of Asset Management Corporation of Nigeria (AMCON). Justice MB Idris while granting the exparte order on the application of Mr. AB Mahmoud SAN, counsel to AMCON restrained Capital Oil and Gas and Mr. Ubah from dealing with any assets or funds of the company within the jurisdiction of the Court. The Court also made an order freezing all the bank accounts of the company until the matter is finally determined.
AMCON purchased nearly N100billion debt of Capital Oil and Gas from several commercial banks and has been in protracted negotiations and court battles with Mr. Ubah, who is a major player in the downstream sector of the oil and gas industry in Nigeria.
AMCON is charged with the onerous responsibility of resolving bad debts and to help return the Nigerian banking sector to the path of financial stability.
Mr. Ubah also seats on the Board of several companies as chairman, including; Knoll & Hachfer Engineering Company Limited, Chevron Oronite & Chemical Company Limited, Hero Communications Limited, First Nigeria Independent Oil Company Limited, Commodity Giants, Nigeria Limited and Oil Force Nigeria Limited.