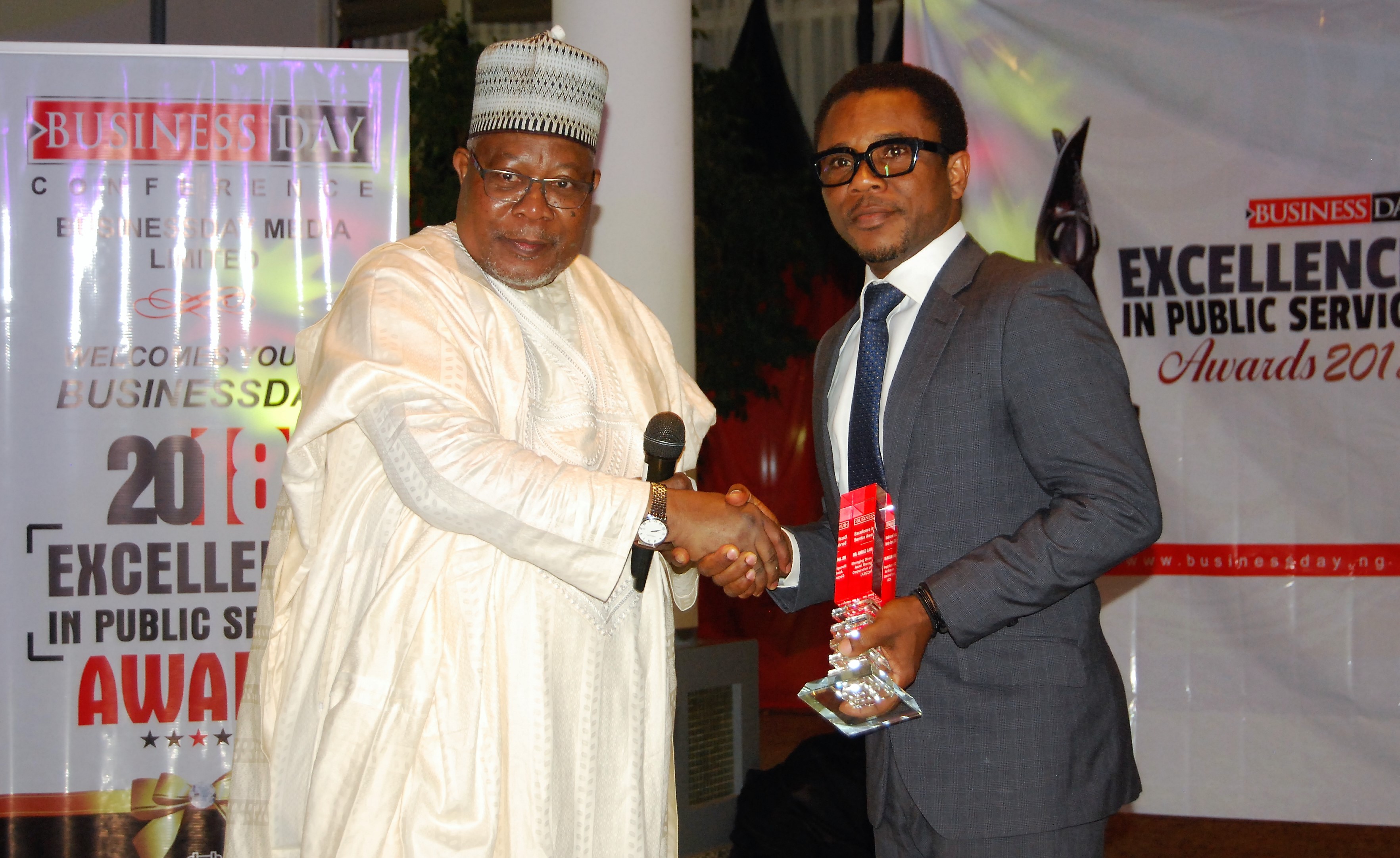 AMCON MD, 15 Others Win Businessday Excellence in Public Service Award
Again, the Managing Director/Chief Executive Officer, Asset Management Corporation of Nigeria (AMCON), Mr. Ahmed Lawan Kuru was among the recipients of the Businessday Excellence In Public Service Awards 2018. The AMCON boss was one of the 16 public and civil servants that were recognized and honoured by the newspaper, at the awards witnessed by the crème de la crème of the nation's public service. The event held at the Shehu Yar'Adua Centre, Abuja.
Reading the citation of Kuru before he was presented the award, which was received on his behalf by Mr. Jude Nwauzor, Head, Corporate Communications, AMCON, the organisers said Kuru deserved to be celebrated because under his watch at the helm of affairs at AMCON, the Corporation has sharpened its focus on recovery of debts, while keeping a disciplined check on its operating expenses.
The newspaper added that the Corporation under Kuru has made some ingenious decisions that have helped the government recovery agency a great deal. One of such, according to them is that the Corporation resorted to using firmer resolution strategies as well as the special enforcement powers vested in it by the AMCON Act 2010 (as amended), which has recorded impressive success in compelling recalcitrant debtors, especially those that are politically exposed and business heavyweights, to meet their obligations. In addition to its resolution mandate, AMCON through its interventions has saved several tens of thousands of jobs of Nigerians, who would have lost their livelihoods if their employers had been forced to close down, amongst other achievements too numerous to mention