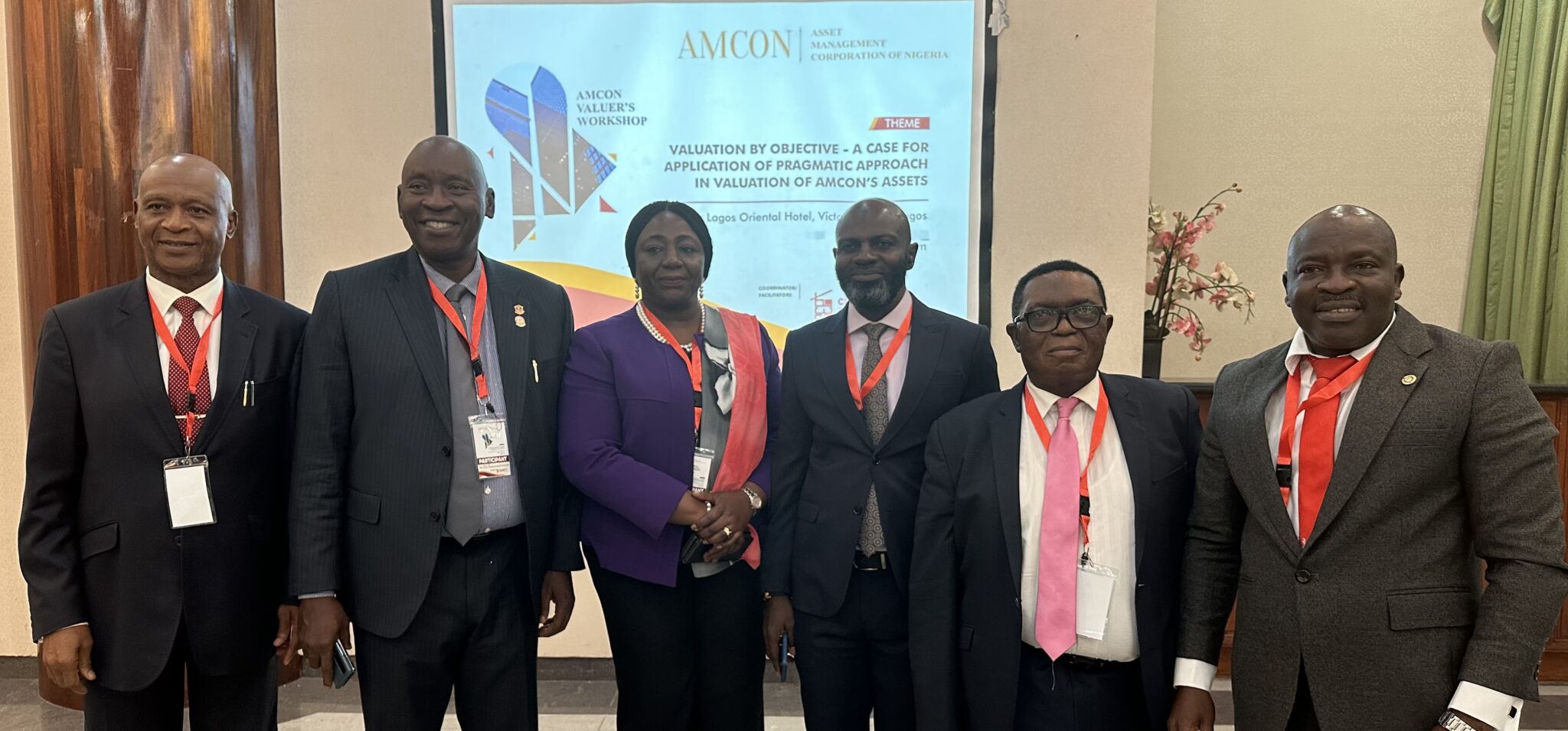 AMCON Collaborates With Valuers For Optimized Asset Disposal
10th August 2023
In a one-day sensitization programme in Lagos State on Tuesday, the Managing Director/Chief Executive Officer of the Corporation Mr Ahmed Kuru, represented by the Group Head, Corporate Services, Mrs. Iyatum Adode-Kobiti, emphasized the importance of professional and competent valuation services in effectively managing and obtaining the best value from AMCON's portfolio.
The workshop, which is themed, "Valuation By Objective – A Case For Application of Pragmatic Approach in Valuation of AMCON's Assets," is part of AMCON's ongoing strategy to engage professionals who play critical role in the recovery activities of the peculiar government recovery agency.
The AMCON boss highlighted the need for regular valuation of AMCON assets, not just for recordkeeping, but also to ensure fair pricing and alignment with market realities during asset disposal processes. Kuru also expressed concern over past instances of unprofessional conduct leading to over-valuation and subsequent financial losses for the Corporation.
Lending additional voice to Kuru's position, Mr. Benedict Daminabo, Group Head, Asset Management Lagos, while speaking on the implications of defective valuations in the disposal of AMCON assets, underscored the risks faulty valuations posed in the entire valuation chain especially when they are relied upon during asset disposals. Daminabo urged Estate Surveyors and Valuers to insist on professionalism in the overall interest of the country.
ESV JohnBull Amayaevbo – PNIVS, National President of the Nigerian Institution of Estate Surveyors and Valuers, in his own part provided insights into best practices for valuing AMCON's assets, including the use of reliable valuation data, thorough data audit and analysis.
He urged valuation firms to maintain professionalism, and follow due process in carrying out their functions. He also reminded them to be careful as their reports may be subject to scrutiny by other firms. Additionally, he encouraged AMCON to blacklist any firms found to produce faulty valuation reports. AMCON's collaboration with valuers aims to ensure accurate and realistic valuations, safeguarding the Corporation's interests and maximizing recovery efforts.