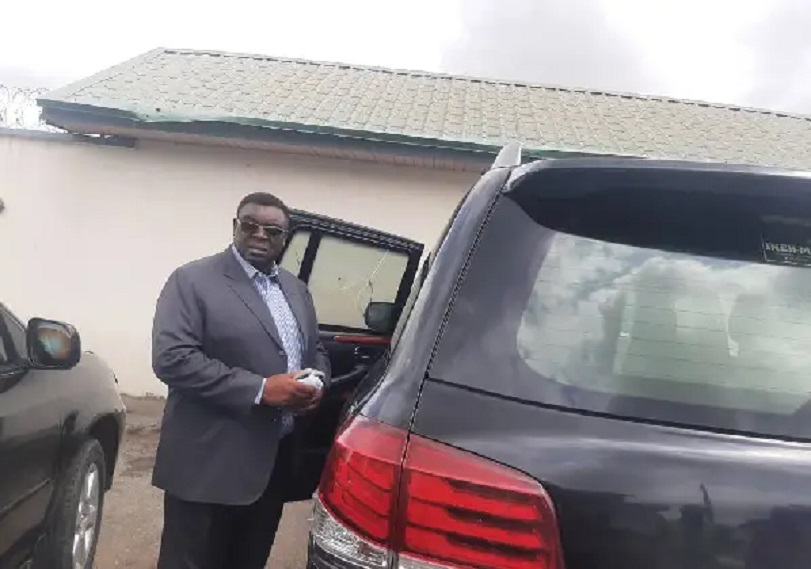 Arik Air: AMCON Vs Sir Johnson Arumemi-Ikhide Matter Is On Appeal
12th April 2023
"…This matter is currently the subject of an ongoing dispute in the Courts. Although a judgment has been delivered at the High Court, it has been appealed, and an application for stay of execution has been filed and served. As the legal proceedings are still ongoing, we shall not provide further comments at this time, as the matter is sub judice…"
This was how Jude Nwauzor, Head Corporate Communications Department, Asset Management Corporation of Nigeria (AMCON) responded to our correspondent on the raging controversy regarding the allegation that Arik Receiver/Manager Mr Kamilu Omokide at the Muritala Muhammed Airport, (MMA), Ikeja, Lagos refused Sir Johnson Arumemi-Ikhide access into Arik premises.
Arumemi-Ikhide, with some of his aides, had arrived the premises of the airline claiming to have a court order, which granted him access to the premises. There was no confirmation from the camp of Sir Arumemi-Ikhide if indeed the have been served with the appeal as well as stay of execution before the decided to embark on the attempted access at Arik's office.
Following the development, and with denial of access, Sir Arumemi-Ikhide, it was gathered lodged a formal complaint at the Muritala Muhammed Airport Police Station after he was told by the Chief Security Officer, (CSO), of the airline that he and his followers would not be allowed into the premises.
Recall that AMCON took over the management of Arik Air since 2017 over a huge debt that ran into several billions of Naira, and appointed a Receiver/Manager, Kamilu Omokhide to superintend over the affairs of the airline – a decision the federal government took to prevent the total collapse of the airline in the interest of the Nigerian economy and aviation sector in particular.
However, in 2021, the founder of Arik Air, Sir Johnson Arumemi Ikhide, and his wife, Mary Arumemi Ikhide (plaintiffs) filed an originating motion dated December 14, 2021, and prayed the court that the duty imposed on the Receiver/Manager, Kamilu Omokhide (first defendant) by section 553 of the CAMA 202O to act in the best interest of Arik Air Limited as a whole, includes the duty to act in the best interest of the plaintiffs (Arumemi and Mary Ikhide) as members of Arik Air Limited. Arumemi-Ikhide also sought an order directing the 1st & 2nd defendants "to allow the Directors and Shareholders of Arik Air Limited unfettered access to their offices, premises of the Plaintiff, facilities and staff required for the discharge of their functions." Following the court order, which ruled that the receivership of Arik Air does not preclude restricting access to the premises, the Arik Air founder attempted to enter the premises of the airline, based on a federal high court, which was on appeal, and an application for stay of execution filed, and served, that Arik refused him entry.