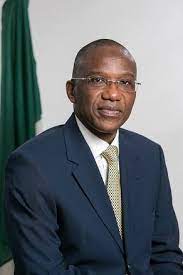 Aero Contractors Reacts to Alleged diversion of $3 Million
27th July 2022
Aero Contractors has responded to a news report which alleged that the management of the airline and the Asset Management Corporation of Nigeria (AMCON), diverted a sum of $3million from the organization..
So, in response to the newspaper report, the said:
"Contrary to the news published by Daily Independent Newspaper on Monday July 25, 2022, Aero Contractors, and the Asset Management Corporation of Nigeria (AMCON), is totally unaware of the diversion of any $3million belonging to both or either organisation meant for the acquisition of a Bombardier aircraft for Aero Contractors Limited, talk less of a refund by Bombardier, a reputable aircraft manufacturer still in existence.
"In the said Daily Independent publication, one Femi Adeniji who claimed to be an Engineer and CEO of NIGAME Aircraft Consultancy Incorporation in faraway Florida, United States of America made the spurious claim in an interview with the newspaper.
"The allegations he spewed in the interview is one of those desperate but futile efforts to malign Aero Contractors and AMCON that is saddled with the difficult national assignment of recovering debts from stubborn, and recalcitrant obligors.
"Reading deeper into the story however, it is obvious that the so-called Engineer Femi Adeniji is out for vengeance having owned up in the same Daily Independent story that he and his partners had approached AMCON sometime in 2018 with a proposal to manage the airline but did not get the business.
"This approach of trying to get back at AMCON for not getting a business is rather unfortunate, and unprofessional to say the least.
"The public should therefore disregard this deceptive news item, the basis of which is totally unknown to us, which is entirely created from the imagination of Adeniji but mischievously scripted by Daily Independent reporter to give Aero Contractors and AMCON a bad name as well as mislead the reading public".